---
Harvard Bioscience Subsidiary Data Sciences International Offers Pre-Implanted Services to Help Researchers Get Back To Work Quickly
As researchers return to their lab, DSI's surgical team allows them to efficiently drive toward new discoveries.
---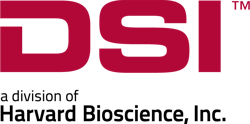 ST. PAUL, MN and HOLLISTON, MA – Sept. 10, 2020  In the wake of the coronavirus pandemic, Data Sciences International (DSI), a subsidiary of Harvard Bioscience, Inc. (Nasdaq: HBIO) and the global leader in wireless physiologic monitoring, offers researchers the most efficient means to resume studies with pre-implanted services.
Due to city and state lockdowns, many laboratories were forced to sacrifice their colonies which can take significant time to rebuild.  Rather than waiting on purchases of subjects and implantable telemetry separately, followed by surgical implantation and recovery, researchers can easily acquire pre-implanted models from DSI.  
"We're all adjusting to the new normal imposed on us by COVID-19, and we've seen increased demand from researchers seeking the fastest method to jumpstart their critical research as they return to the lab," said Jim Green, CEO of Harvard Bioscience.
Proper surgical technique is critical in implantable telemetry studies to get reliable data.  DSI has accredited facilities and a team of experienced surgeons who have written many of the surgical procedures for its implantable telemetry products.  Ordering pre-implanted subjects from DSI ensures the researcher will be ready to start their study immediately upon receipt.  To learn more about DSI's surgical, data, or validation services visit www.datasci.com/services.
About Harvard Bioscience
Harvard Bioscience is a leading developer, manufacturer and seller of technologies, products and services that enable fundamental research, discovery, and pre-clinical testing for drug development. Our customers range from renowned academic institutions and government laboratories, to the world's leading pharmaceutical, biotechnology and contract research organizations. With operations in North America and Europe, we sell through a combination of direct and distribution channels to customers around the world.
 For more information, please visit our website at www.harvardbioscience.com.