Company Details
7272 Greenville Ave.
Dallas, TX 75231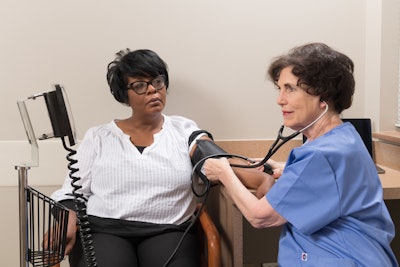 Target: BP™ is a national initiative formed by the American Medical Association (AMA) and American Heart Association (AHA) in 2015 aimed at improving hypertension control nationwide. Target: BP helps health care organizations, at no cost, improve BP control rates through an evidence-based training, quality improvement and recognition program.
To date, more than 1,600 physician practices and health systems nationwide have joined Target: BP, sharing a common goal to reduce the number of adult patients with uncontrolled BP and improve health outcomes associated with heart disease.
Guidelines recommend HCPs are periodically re-trained on BP measurement techniques, as high BP is a leading risk factor for heart attacks and strokes.  In response, we have launched a new online module that provides an engaging and interactive opportunity to refresh skills.  
Powered by Target: BP, the online module, "Achieving Accuracy: BP Measurement," creates a comprehensive and standardized training approach to help ensure every health professional within the U.S. is competently trained to measure BP consistently and accurately every time.
Request More Information
Fill out the form below to request more information about
Target: BP